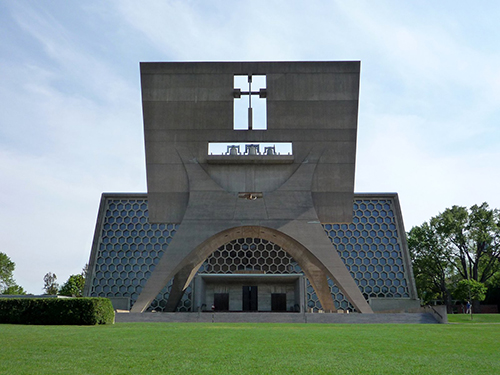 Pasi Organ Builders is pleased to announce the construction of an organ to complement the existing "historic" 3-manual Holtkamp organ from 1960 at St. John's Abbey Church in Collegeville, Minnesota.

The idea of the instrument is to preserve Walter Holtkamp's last organ. It is a very elegant sounding instrument but has never had adequate power for the large room. The challenge of this exciting project will be to create a new organ large enough to fill the room in a majestic way, but also to blend with and complement the Holtkamp.

The instrument will be located behind a large silk screen with plenty of room for this major addition. The stunning Church will let the organ make beautiful sounds.

St. John's Abbey Church was designed by Marcel Breuer, the internationally recognized architect of the Bauhaus School of modern design. He also designed the monastery wing, Saint Thomas Hall, Alcuin Library, the Peter Engel Science Center, Saints Bernard, Patrick and Boniface Halls, and the Ecumenical Institute.